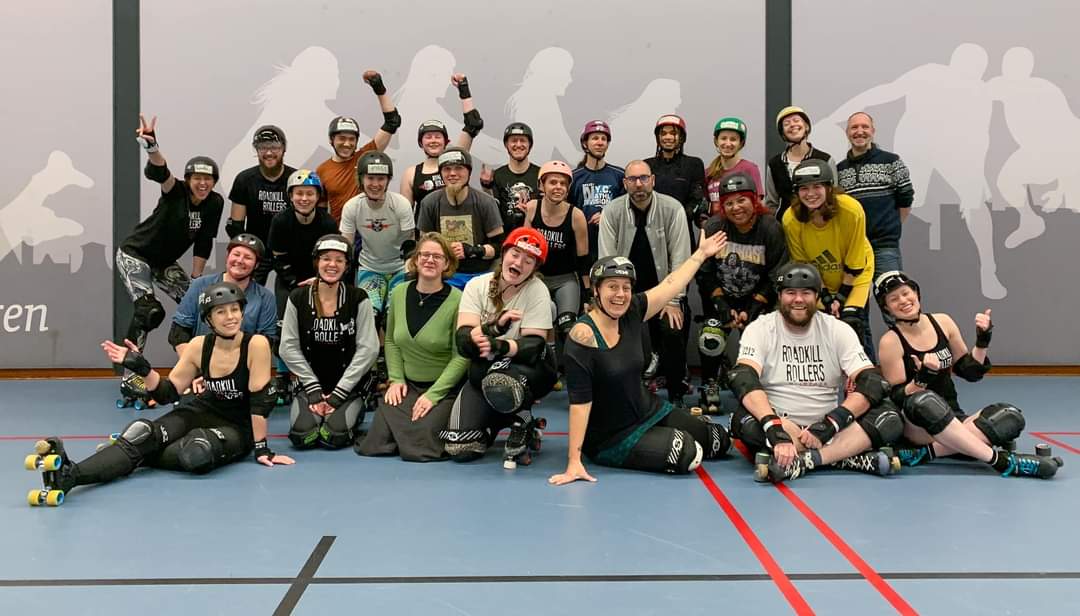 On 27 January around 15 people joined our open training. We did some awesome moves such as the plow stop, t-stop, knee dip, 4-point fall and cross-overs. There were lots of people on skates for the first time who overcame their fears! We are so proud of everyone 👏
Did you miss the open training?
No worries, you can still get in touch any time. We'll invite you to join one of our trainings on a Tuesday or Friday night 20.30 at sporthal 'De Horstacker' in Nijmegen. You'll join other new skaters, so no need for previous skating experience. We'll set you up with skates and gear. After you've let the training sink in, you can let us know if you'd like to become part of the Roadkill Rollers.
(info @ roadkillrollers.nl)
---
Follow us on Instagram, Facebook or TikTok to stay up to date!